Incredible Reasons to Own a CBD & Wellness Market Franchise

• Hot sector in health & wellness industry.

• More than just CBD.

• A full suite of health and wellness products.

• Leading retailer - national brand recognition.

• Incredible suite of business support & marketing tools.

• Industry recognized for "Best in Class" training programs.

• Unique "ground floor" opportunity for franchisees.

• Beautiful, family-friendly store fronts.

• Federally legal - no cannabis licensing required.

• Available in all states.

• Open your store in several weeks - not months.

• Turn-Key operation available in some markets.

• BONUS: Help people reach their health and wellness goals.

Franchise Development Contact Information:

Are you interested in a franchise? Call 480.203.6040 or email franchise@cbdandwellnessmarket.com, or use the contact form below if you already have a place in mind, then let us know the specific area you are interested in. We are pleased to do a territory check for you. Please communicate the following information: (1) Name, (2) Zip Code in US, (3) Phone Number, (4) Estimated Open Date. 

Franchise Brokers feel free to use the same contact methods.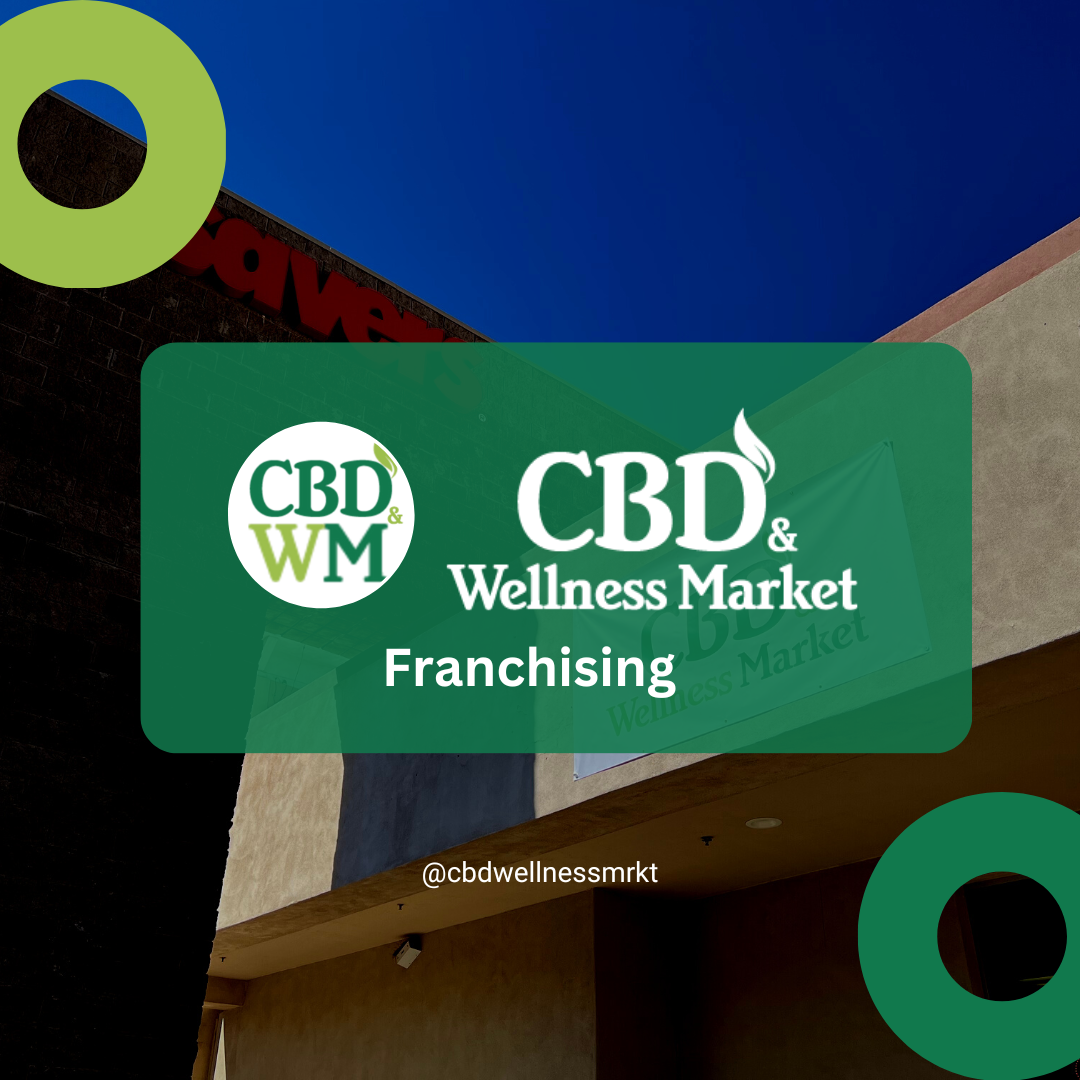 Our Philosophy
CBD & Wellness Market is a fast-growing, modern retailer rooted in the conceptof best-in-class customer service. Our Wellness consultants on cannabinoid, mushroom, and other herbal health and wellness supplements. Customers can purchase wellness supplements from any store or online retailer, but when they choose CBD & Wellness Market, they get a client centric experience. Our highly trained staff takes the time to service each person individually, understanding why they are interested in CBD and other natural supplements, educating about the nuances of cannabinoids and herbal solutions, and ultimately helping the customer find the best supplement solution for their individual needs.  We are not in business for one sale.  We are in the relationship business for every health and wellness need our customers may have.
Become a Franchise Owner Today!